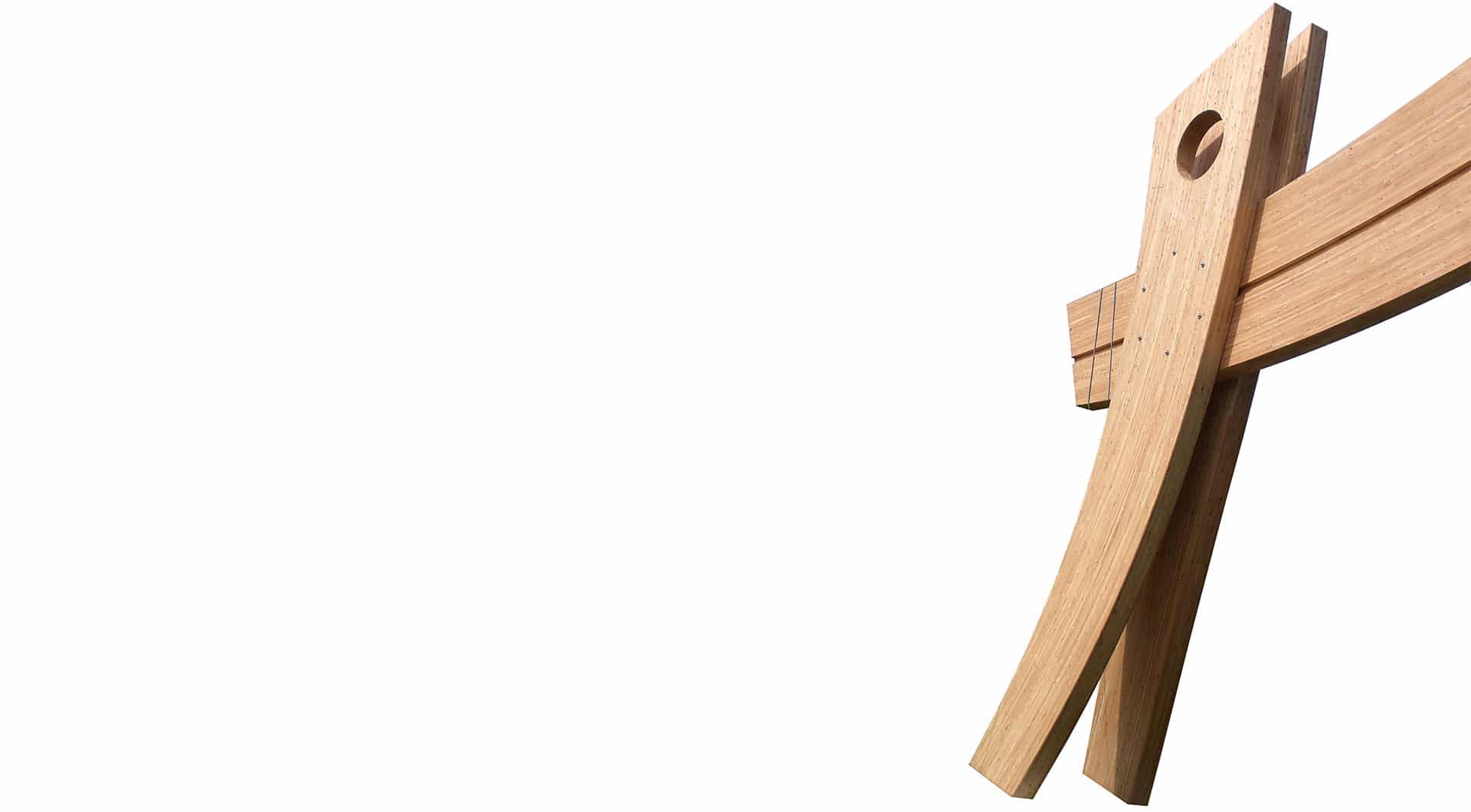 Quality wood structures
since 1956
Ecological constructions made from PEFC * certified laminated wood.
* Global association for the sustainable management of forests
Dipl. Ing. Ernst Buchacher
We work for our customers with many years of experience and the highest quality. Buchacher Holzbauconsulting will support you from the first steps in the development, design and final realization thanks to a professional network made up of the best suppliers and engineers all over Europe.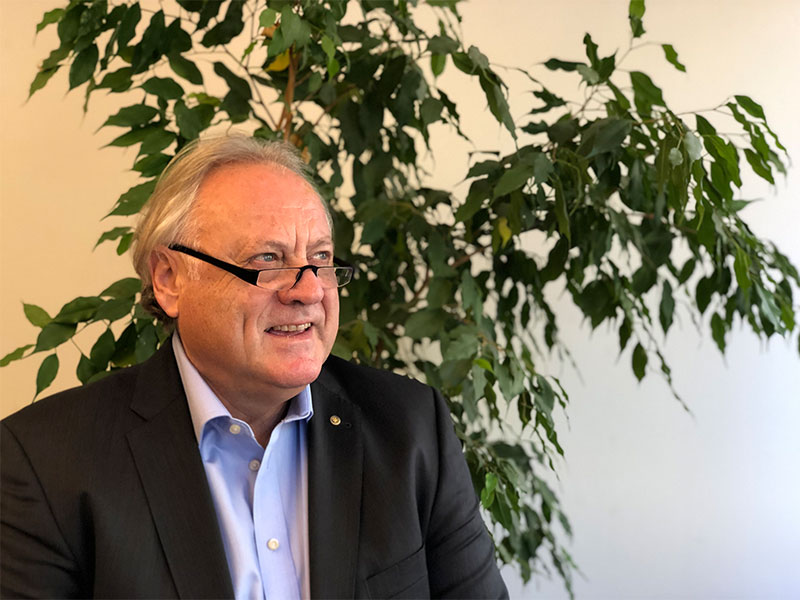 Consulting - Design - Realization
Carports
Bikeports
Solar carports
Retractable Multi-Pavilions
Pergolas
Terrace roofs
Swimming pools
Pedestrian bridges
Bycicle bridges
Renovations
Laminated beams building KIT
Special wood structures
Statical calculations
Executive drawings
"Wood is in balance and has proven itself over centuries."
Philippe Villeneuve, chief architect of Notre Dame in Paris, on the reconstruction of the historic roof structure in oak.
Create your personally Carport!
Eco-friendly carports for cars, bikes and sports
Solar carports with powerful PV-panels for your green electricity!
100% protection against sun, wind, rain, snow and hail!
Ecological constructions made from PEFC * certified laminated wood.
All models can be designed flexibly and personally.
Large selection of colors: f.e. Natural, Swedish Red, Avorio White.
Possible additions: Solar panels, E-charging stations, side walls, LED light spots.
There are 3 models to choose from: BASIC, LONG, TWIN.
All carport models can be equipped with solar panels.
Copyright © Ernst Buchacher Design. All rights reserved.
Column free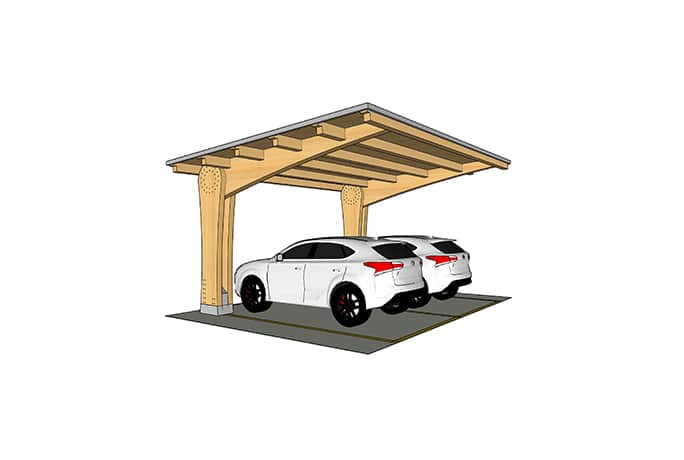 Carport BASIC
2 parking spaces
5.20 x 6.90 m, height 3.70 m
(optional for 1 car parking space 5.20 x 4.40 m)
---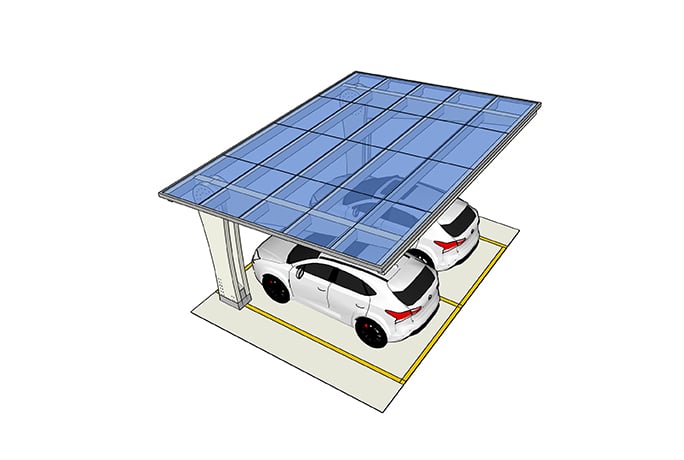 Solar Carport BASIC
2 parking spaces
5.20 x 6.90 m, height 3.70 m
with 20 powerful solar panels
---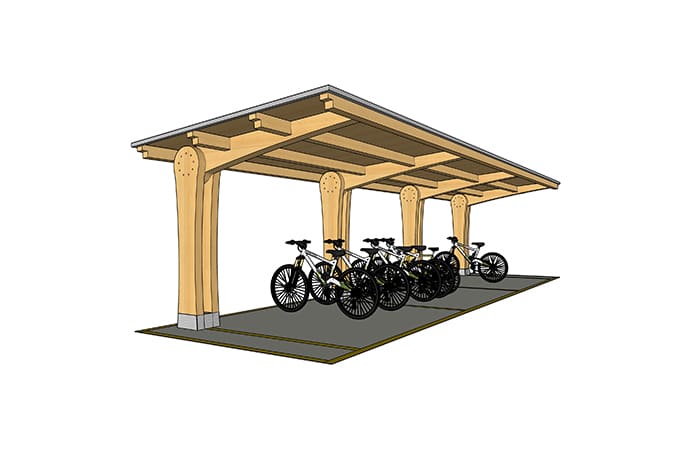 Bikeport
modules in a row
for example 17 bikes parking spaces:
3.20 x 12.00 m, height 2.80 m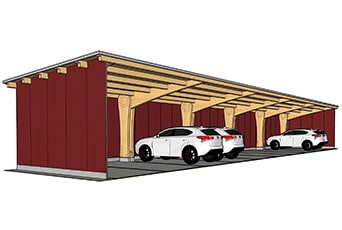 Carport LONG
modules in a row
for example 10 parking spaces:
5.20 x 27.30 m, height 3.70 m
with side walls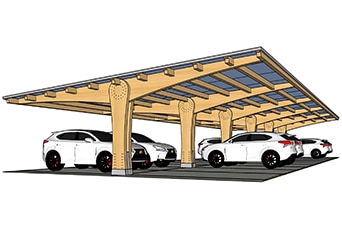 Solar Carport TWIN
double modules strung together
for example 20 parking spaces:
10.30 x 27.30 m, height 3.70 m
with 80 powerful solar panels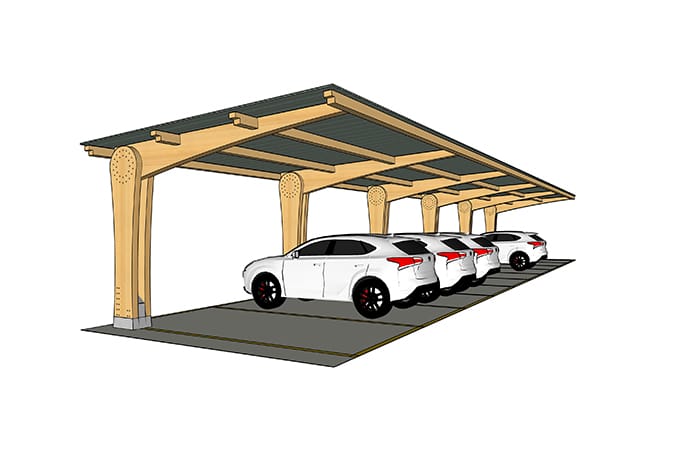 Carport Mediterraneo
The economically carports with a light membrane covering as ideal sun and rain protection for parking lots from Hotels, shopping centers and residential complexes in mediterranean countries.
For example for 10 car parking spaces:
5.20 x 27.30 m, height 3.70 m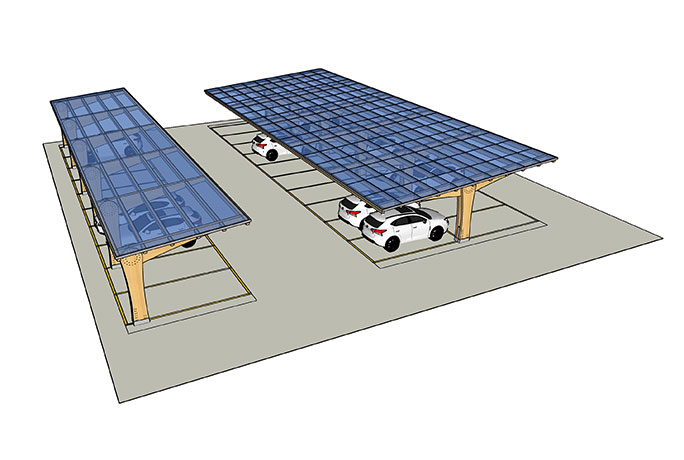 Solar Carport Combi
Many combinations are possible with our carports, depending on the need for parking spaces, photovoltaic areas and the spatial possibilities.
For example 30 car parking spaces:
A solar carport LONG 5.20 x 27.30 m combined with a Solar Carport TWIN 10.30 x 27.30 m with 120 powerful PV-panels.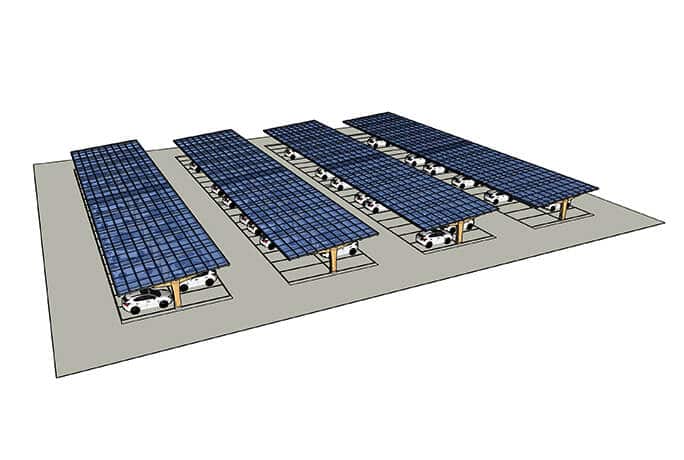 Solar Carport Market
TWIN solar carports are ideal for large parking areas
at shopping centers, leisure parks, sports arenas or
business parks and generate climate-friendly green electricity!
For example for 160 parking spaces:
4 solar carports TWIN, each 10.30 x 54.60 m
with 640 powerful PV-panels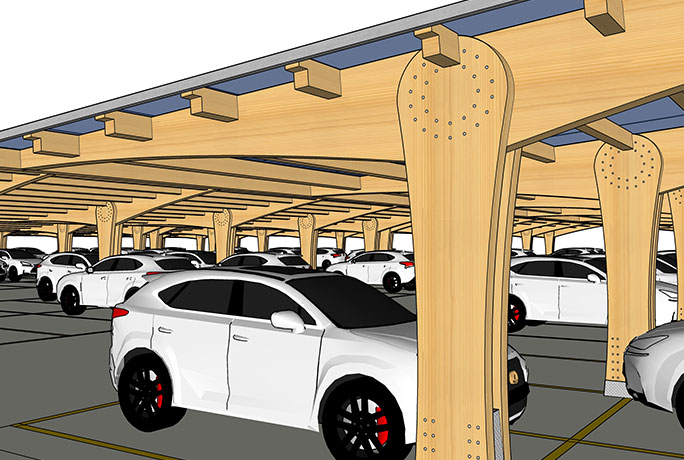 Solar Carport Market
The friendly architecture of laminated wood constructions offers the customer a pleasant atmosphere and invites them to the next visit. "Your" solar power plant not only generates green electricity, it also generates independence and economic success.
Quality for many years!
Buchacher Carports then and now 
---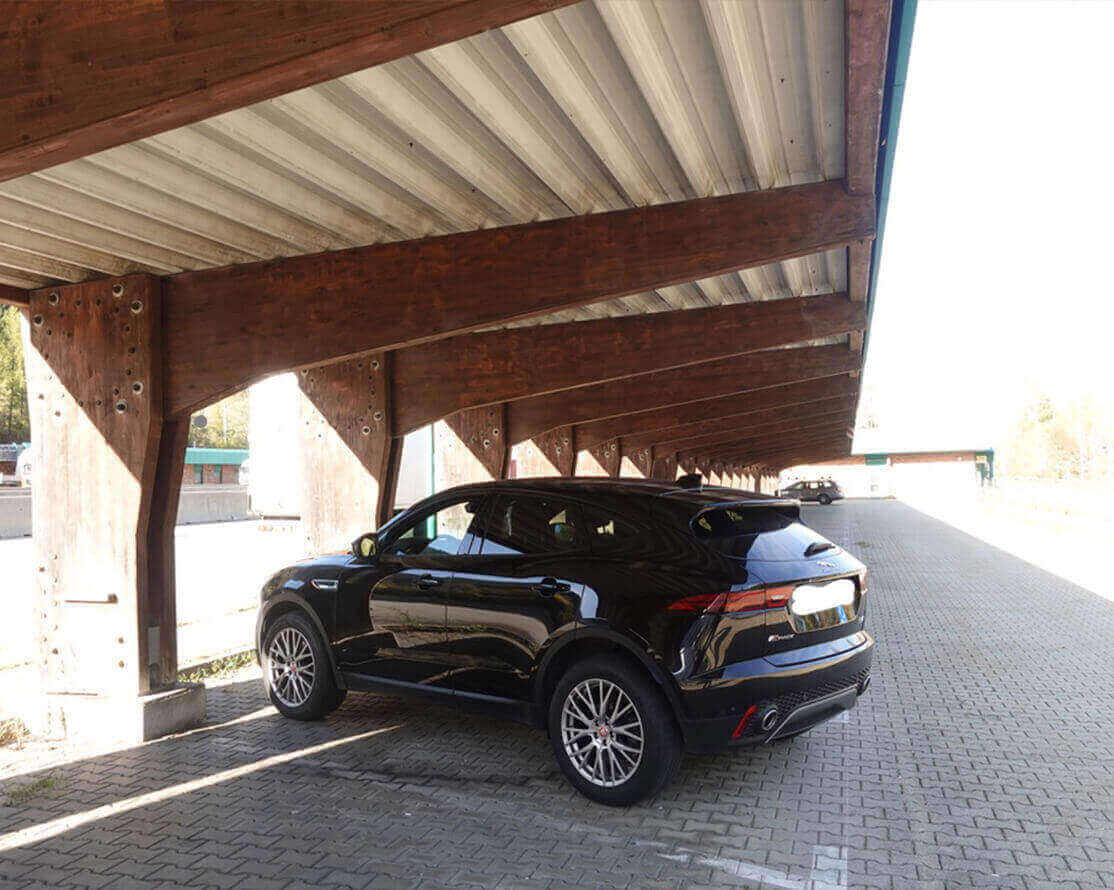 anno 1989- Buchacher Carport for highway customs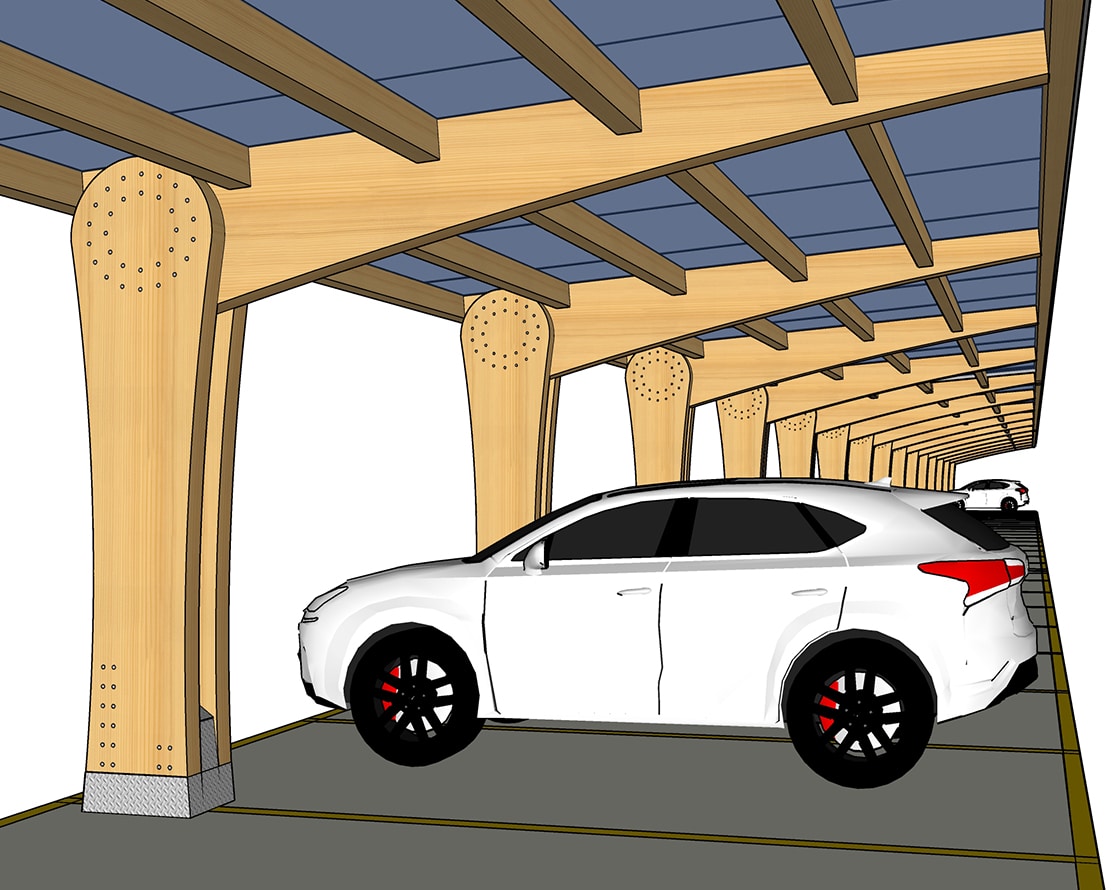 2021- Eco-friendly Solar Carports
Retractable multifunctional pavilions
Open and close in just 4 minutes by simply pressing a button!
The retractable multifunctional pavilion is an architectural gem on every main square in a town or community. Ideal for concerts and cultural events. After the event, the pavilion will be retracted and the space will be freely usable again. The shell-like shape offers optimal acoustics and the roofing 100% protection against sun, wind and rain. You can choose between different sizes, colors and coverings. We offer the pavilions in two versions: Retractable an fixed.
Copyright © Ernst Buchacher Design. All rights reserved.
Dear Ernst! "Your" pavilion is not only the center of our village, but now a landmark of Going. Thank you very much for your commitment!
Create your own wellness area!
Pergolas, terrace roofs, swimming pools
Pergolas, relax-pavilions and terrace roofs offer beautiful expansion options for private and tourist areas. With different coverings to choose from wood, glass, membrane or with solar panels for a green choice! An international novelty are the eco-friendly and elegant swimming pools. With excellent technical quality and solid constructions made of laminated wooden elements.
Pedestrian bridges, bycicle bridges
New constructions and renovations of bridges
We design and realize pedestrian bridges and bycicle bridges for private, touristic and public areas. Many years of experience and the most modern know-how guarantee complete satisfaction. The renovation or replacement of existing old bridges is carried out by us according to a proven and recognized technical method.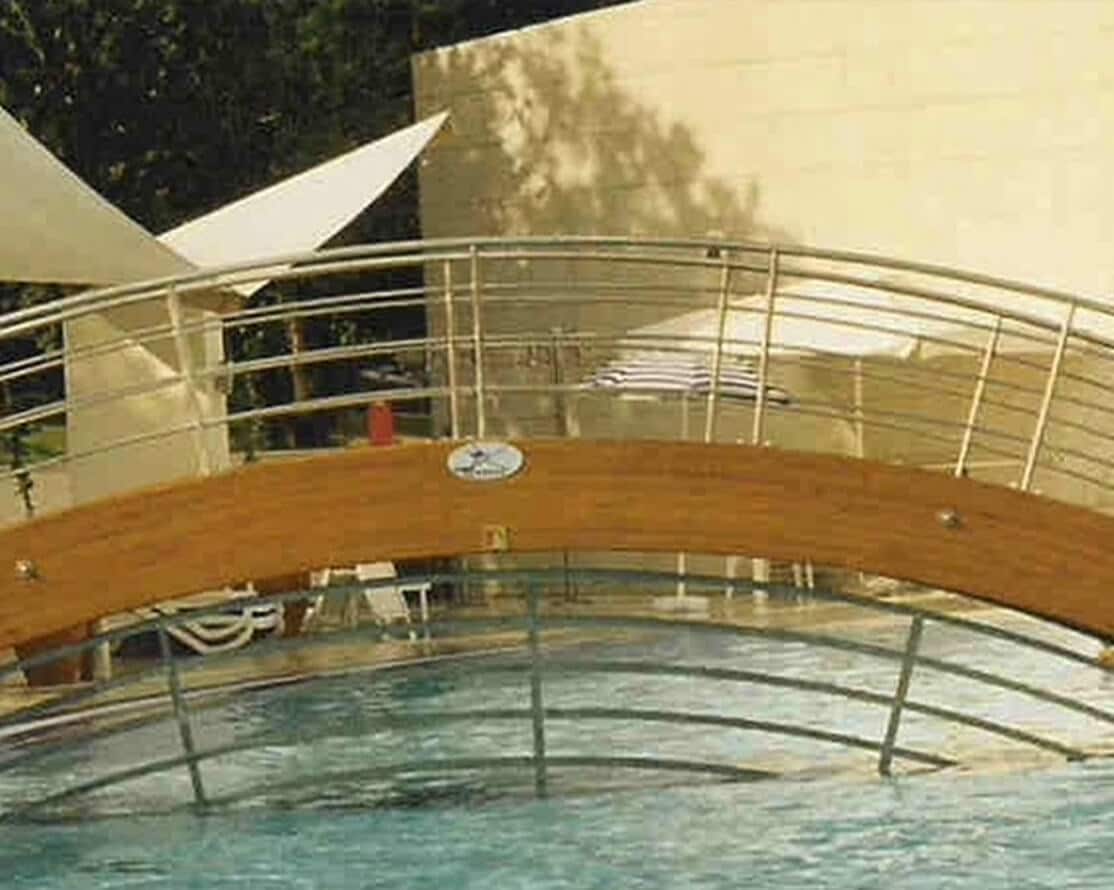 Laminated beams building KIT
For commercial and PRIVATE customers
We deliver excellent laminated beams individually or as KIT according to your orders. Cut to size and processed on cnc machines, with paintings, connectors, statical calculations and executive drawings on request.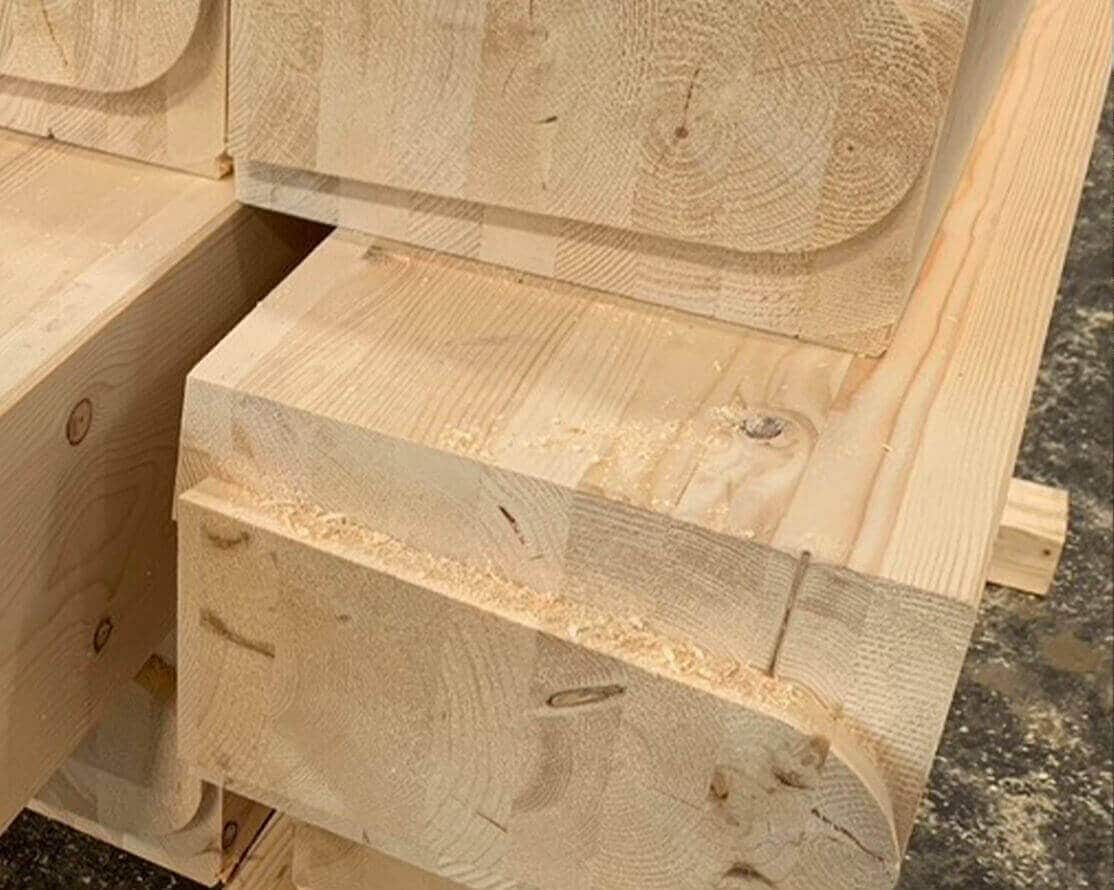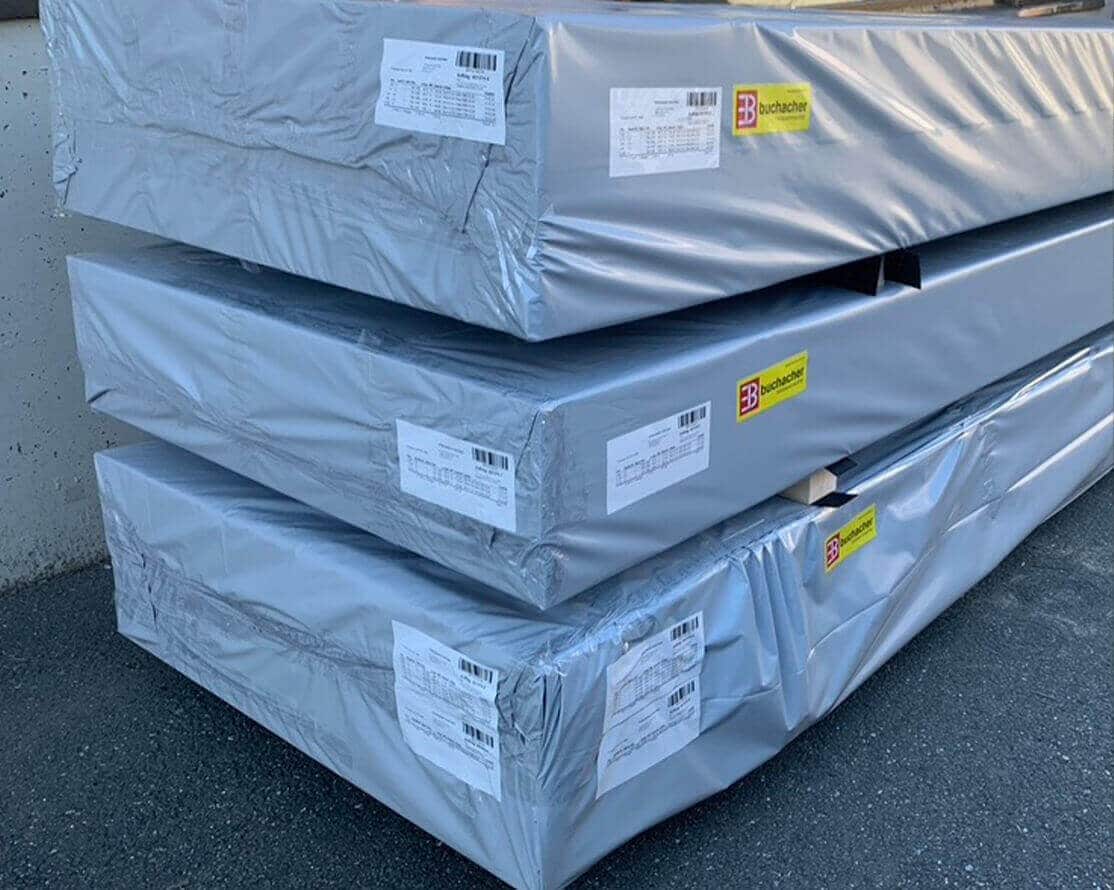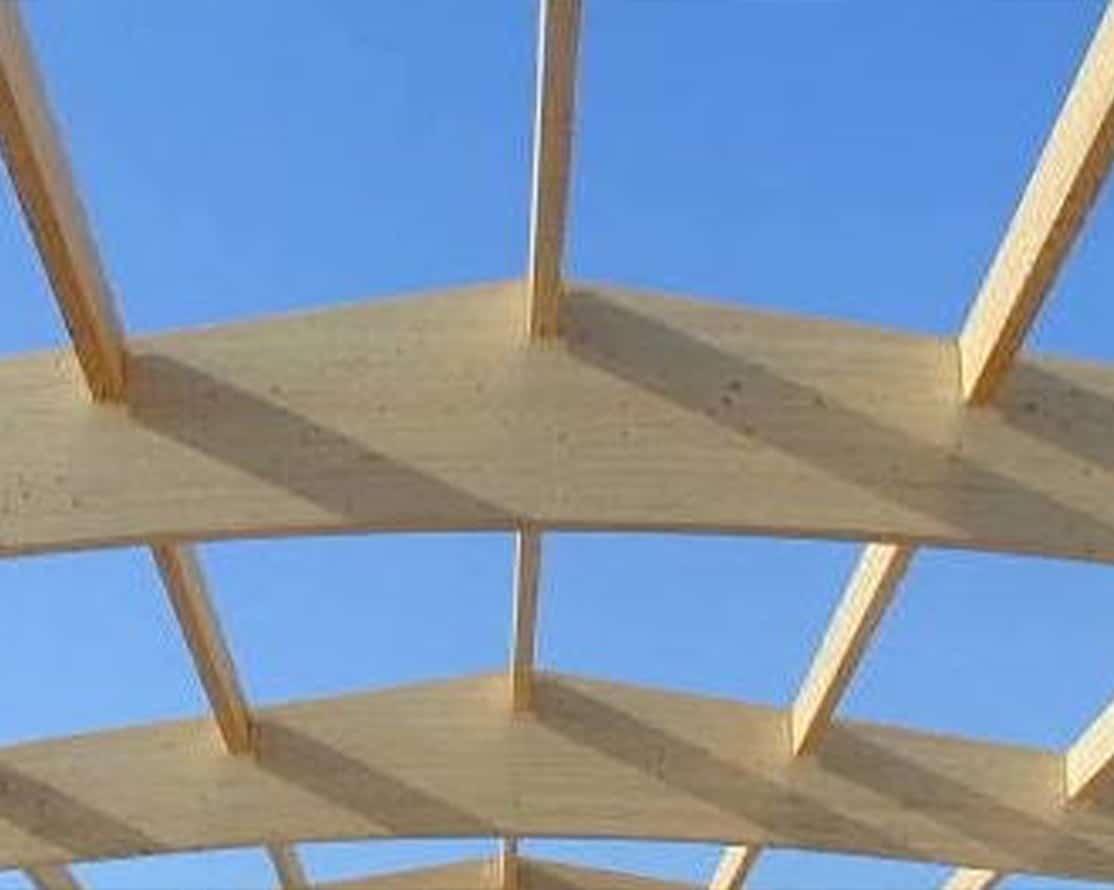 Contact
Please fill out our email-form and click on "Send"!
---
Buchacher Holzbauconsulting e.U.
Kühweg 35
9620 Hermagor
Austria